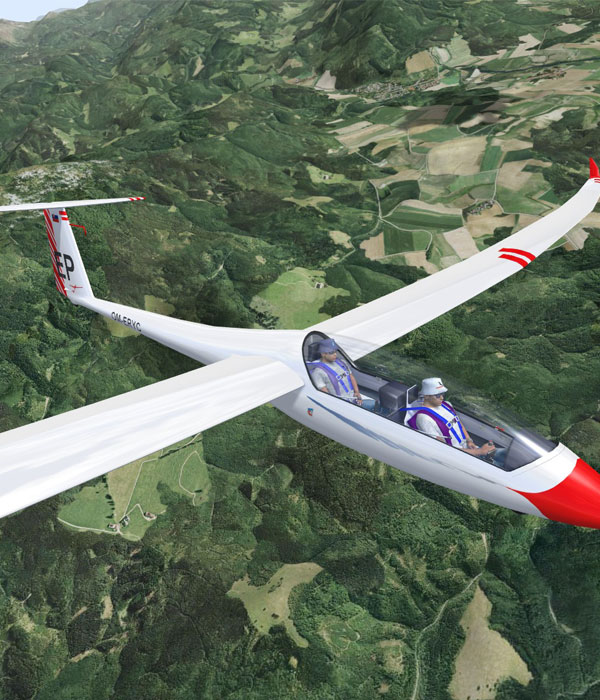 About Contest
Welcome to the airport Celje (LJCL) in Slovenia. Next virtual soaring contest is prepared for you, dear friend. This time with a name DuoDiscus CondorWorld Cup 2018. For the first time Virtualsoaring.eu team prepared a contest using Condor Simulator version 2.
Length of tasks will be about 300 km, we will race in TWO SEATER CLASS (DuoDiscus) with PDA. Competition servers will start every Saturday always at 20:00 CET (19:00 UTC).
Overall results is simple count of all seven tasks. Server passwords will be published in briefing page. After each race you must send IGC file to be scored! More informations about competition in Rules section.
Contest brief info
 RACING DAYS: every Saturday from November 10, 2018 till December 22, 2018
 SERVER / START TIME: DuoDiscusCup 2018 at 20:00 CET (19:00 UTC)
 SCENERY: default Slovenia2 [1.0], author: Miloš "Cadfael" Koch
 TASKS: Two Seater Class, distance about 300 km, PDA allowed, maybe some AAT, cloudflying not allowed
Hall of Fame: Our Donors
In Condor SEASON 2018/19 we appreciate DONATE SUPPORT from these dear pilots: Winfried Deppe (WD), Martin Dvořák (CCC), Alex Holswilder (V3), Helmut Künne (F9) & Miloš "Cadfael" Koch (MK).
If you like the job we do for you, feel free to support us and make small donation. Thanks a lot to all our supporters and friends!
DONATE US (PayPal)